Good afternoon morning all you amazing people!
Usually for me, my monday motivation post or inspiration comes from getting up and doing morning cardio- that time to think gives me a whirlwind of ideas. But lately, my sleep has been off some nights (mostly Sunday nights) and those sessions less scarce. But that's ok. Traveling and being gone Saturday does that and I've really valued time with family lately.
And as you can tell by this not-Monday post, Monday was even shorter than Sunday; meaning less sleep and less time to finish things not accomplished in the very long and agonizing Monday workday. But I digress. Eventually I will get the hang of this whole blogging on time thing. Until then, hang with me :)
This past weekend wasn't too special. Really I am trying to catch up with myself from stress over the previous two weeks. Finally back to a normal motivational and positive self, which makes me feel a TON better!
I feel like this has been me lately lol.
Because nobody likes not feeling like themselves. Keep that in mind for later :)
I did head out to KC this weekend again to see my mother-in-law and family. I desperately needed new tires on my car, and was going to have to get them sometime this weekend. Despite the very very little amount of tread left on my tires, before the 2 hour trip, I went anyways lol.
I had decided to get them from SAMs; partly...well, haha maybe more...because I could grocery shop with the real Mrs. Gilmore's ;) SAMs membership while I was there. Nah, SAMs seriously did have the better tires for the better deal.
And everybody loves $1.88/lb.
chicken breasts right?! Me does!!!
Other than that, I gathered care package goodies for the next few ones I am putting together; got a few workouts in (stay tuned for a new Arms/Abs that was KILLER soon!); ran errands, and the usual household stuff packed into a few hours Saturday + Sunday.
So nothing uber-exciting...Oh! I did kill a humango-spider and wasp nest out on my tiny back patio. I swear the wolf spider was quarter-sized when it was curled up dead...keyword-- DEAD! Haha. Yeah. I DO NOT do spiders. And this one happened to be camping out above the sprinkler system on my back patio, almost right above my head, where the grill is located. The wasp nest (no joke bigger than my fist) was in the corner above the grill...NO BUENO bugs!
Anyways :)
So the motivation...this has actually been stewing for some time, and I wanted to post it many times over the weekend but figured today would be a better day. I LOVE my monday tuesday motivation!
But here is what's been on my mind. I am encountered every day with posts of women's 'ultra-fit' bodies and content that only pertains to abs, or how someone looks and so on. The skanky Aesthetic posts. Now this is partially because of the sites and pages I choose chose to follow; some of which have been removed every time I run into such a thing. But this is also partly because that is what the fitness world and more generally the media portrays. I will leave that there, but if you want to read more about this overwhelming mis-representation of the 'fitness' community then click here.
Don't get me wrong, I am ALL FOR someone who puts in the work day in and day out and truly stands for the true Athleticism of fitness; and that's how they got there. But the majority of those are not geared towards the true beauty of fitness. (Posing in a thong is not fitness nor what your daddy would want to see on the internet; but hey, that's just me...)
On the one side, I CAN use some of these as motivation and inspiration on most days; not wishing I "looked like so-and-so"...But some people cannot say that, and maybe that's why they look to those sources for inspiration; possibly because they seek a certain type physique. The problem is not necessarily the post itself; but the meaning behind the post. The portrayed importance of only physical appearance.
And what happens when we are force-fed content like this every day? Even I have days like this or days that contribute to this sort of feeling.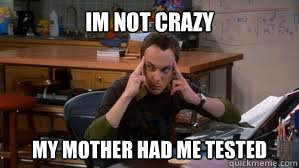 You may not realize it at the present moment, but you begin to judge your own self-worth and self-image compared to what we see, either upwards (against a "better" image) or downwards (against someone/something we deem as "not as good"). Social comparison, originally theorized by Festinger, has been around for some time and is especially useful in today's time. I mean we can't go to the mailbox without being blasted by what society thinks we should be or do.
Without delving too far into the psychology behind it (although that would be quite satisfying for me ;) ), we compare ourselves to others and begin to evaluate our own personal self-worth when this happens: who we are, what we've accomplished, how we look, and so on; compared to others we encounter in the social world. Whether it be through social media outlets or in 'person,' which could be far less-likely now-a-days.
If we happen to be down-and-out we are more likely to seek out someone for comparison who is what we believe to be "less" of _____ (insert characteristic here) - we will say less attractive or less fit for this scenario. Well, what if the only people we encounter (say browsing your inst-feed) are better looking, and more fit than us??? Our self-worth and self-image is immediately impacted; self-esteem droops, and we begin to doubt, over-analyze and the plot thickens. Maybe not immediately but over a long enough time it could cause some serious self-image issues.
Why cant i be proud of trying to be simply a better version of myself??
Well guess what? You can!
The real truth that a lot of people have a hard time realizing (yes me too) is you shouldn't try to be just like those other people you see; Not anyone but the best version of yourself. Because guess what? You will never look or be exactly like those people or that person you are idolizing. YOU started YOUR journey for a reason, although it may be similar to other people's; your journey will never be the same. We all come from different walks of life and that is what makes us so unique.
Because the media today tells us that we have to be or look like a supermodel, the majority of people have this distorted view of how reality really should be. You are
ARE good enough
, flaws and all, and do not ever have to be something you are not.
Once you reach this point in your journey, the motivation will come much easier, and hopefully you will notice less comparisons and less competition between yourself and others. Not saying there won't be down days; but picking yourself up, sometimes with the help of others' motivational posts will come without as much comparison and negative self talk. Positive self-talk is a beautiful thing and can do so much for your self-esteem and inner motivation.
It does take time to form a habit, but it all starts with one action.
This week work on reaching for that happiness that comes from within, from knowing that you are good enough. Work on your self image instead of trying to be like someone else.
When you feel yourself comparing you to someone else, do this: Tell yourself 3 things positive about you.
I'll give you an example.
1. I genuinely care about people.
2. I love my defined back.
3. I can make others smile with the compassion I share.
It can be anything really, from what you like about yourself, to what you contribute in situations, to how you make others feel, and so on. Don't skip a beat; immediately get into the habit of this and your outlook on yourself and those around you will be very different.
Have you had success with implementing something like positive self talk into your life? Let me know about it! Comment below! :) I love hearing about other's stories!